Ganja-and-reggae
Zaterdag, 29 april 2017
Forum & chat from GaR
Winamp goes Reggae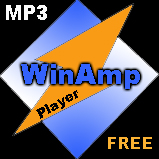 Downlaod the best free mp3 player on the net
Nazi=Bonehead
I hate Bush......
But i like chimps "The last time somebody listened to a Bush, folks wandered in the desert for 40 years"
Babylon !! Wha a gwaan ?
A lil bit news believe it or not
Riddims
ever wonderd how a riddim was called???
LYRICS
~FRIENDS~
still in development/ check fi nais graffics (celebs grafs)
Sociale media
Tijd
Zoeken
Mailinglist
Ja, houd mij op de hoogte!
Other Start sites
Links to even more links maybe those links have some other cool links with more links!!!....... who know????
Forum
SoundSystems
JOKES
A rookie police officer was out for his first ride in a cruiser with an experienced partner. A call came in telling them to disperse some people who were loitering. The officers drove to the street and observed a small crowd standing on a corner. The rookie rolled down his window and said, "Let's get off the corner people." A few glances, but no one moved, so he barked again... "I SAID, let's get off that corner... NOW!" Intimidated, the group of people began to leave, casting puzzled stares in his direction. Proud of his first official act, the young policeman turned to his partner and asked, "Well, how did I do?" Pretty good," chuckled the vet, "especially since this is a bus stop!"
Quotes
ever saw a movie and u wanna refresh ur memory and read some quotes then u have to be
startbewijs.nl 2002 - 2017
Rubrieken 29
Links 163

Door ganja-and-reggae i.s.m startbewijs.nl